Frying Pan Flatbread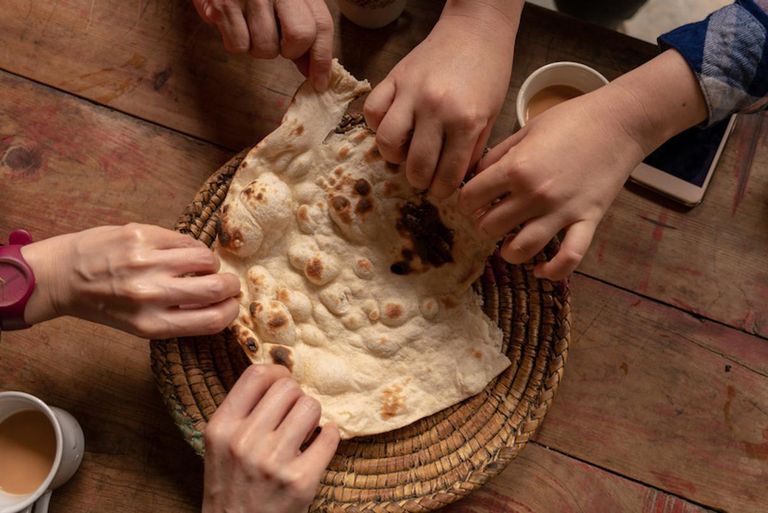 We love fresh bread © Canva
Why not head to the nearest supermarket and buy a loaf of bread for your camping trip? Well, bread bought to have on hand can get mouldy quickly, especially in humid places, like at the beach. If you make it yourself instead of buying it, then you can bake the amount you need and enjoy it right away. Plus, you can save some space in your camping kitchen. So grab a pan, and let's get started!
Time: Preparation about 10 min. Baking time about 15 min. Resting time about 20 min.
Ingredients:
200 g sour cream

2 eggs

250 g flour

100 g rye flour

1 packet baking powder (15 g)

1 ½ tsp sugar

½ tsp salt

Oil for the pan
Directions:
Sift flour, rye flour, and baking powder into a bowl

Create an indentation in the middle

Mix sour cream, eggs, sugar, and salt together, and pour the mixture into the indentation

Stir everything together with a spoon, then knead with your hands until a sticky dough forms

Cover the dough with cling film or a clean tea towel; let rest for 20 minutes

Halve the dough, and then divide each half into six pieces of equal size

Dust each piece with flour and, on a floured surface, press the dough flat and roll it out to a thickness of about 3-5 mm

Tap off the excess flour

Heat up 4-5 tablespoons of oil in the pan and grill the dough on both sides until golden brown

Soak up excess oil by dabbing the flatbread with kitchen paper
Whether you top it with sausage or marmalade, there's no limit to the sweet and savoury variations of this bread. Bon appétit!
Pan Pizza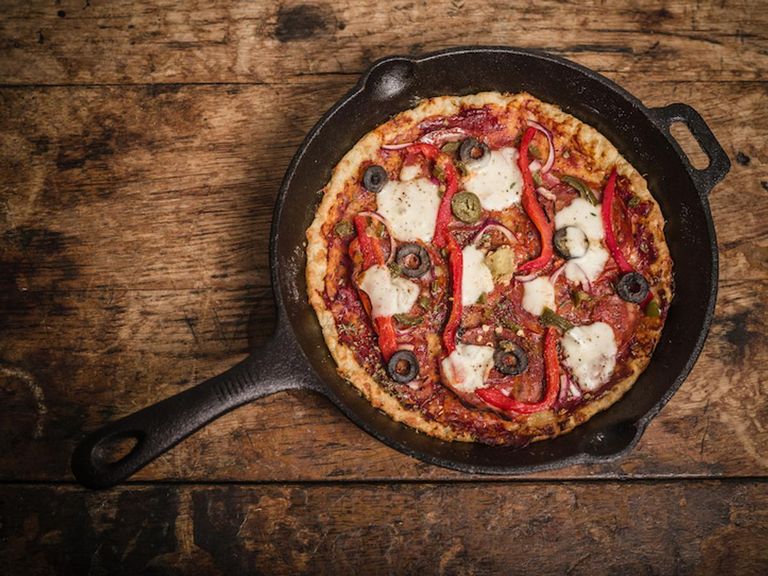 Pan pizza © Canva
With this recipe, you'll transform your motorhome into a little pizzeria in no time.
Time: Preparation about 30 min.
Ingredients:
150 g flour

A pinch of salt

1 ½ tbsp olive oil

½ pack of yeast (8.5 g fresh or 3.5 g dried)

70 ml water

Your favourite pizza toppings
Directions:
Sift flour into a bowl

Add salt and olive oil, and mix together

Create an indentation in the middle; add yeast bit by bit

Slowly add in lukewarm water and simultaneously mix everything into a dough

Let dough rise for about 25 minutes

Halve the dough; with a little flour, knead and shape the dough

Heat the pan over medium heat with some oil

Put the pizza dough in the pan and cover

Prepare your toppings (cut veggies, meats, etc.)

Bake the pizza dough until golden brown and flip once

Leaving the dough in the pan, spread tomato sauce and top with cheese and other toppings

Cover again and bake for 7 minutes
Enjoy!
Cherry-Chocolate Cake from the Frying Pan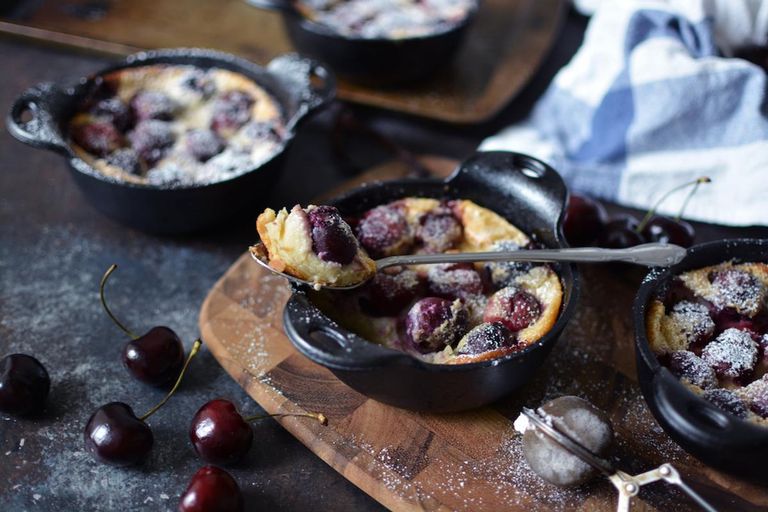 Cherry cake © Canva
You can make so much more than just bread and pizza — dessert can also be made in your trusty cast iron pan. What could be better than spending a rainy day inside your camper as you sip on some coffee and enjoy a piece of home-made cake? With this recipe, we'll show you how you can whip up a decadent cherry-chocolate cake in a pan!
Time: Preparation: 10 min. Baking time: 25 min.
Ingredients:
1 jar of cherries

1 bar white chocolate

250 g flour

2 tbsp cocoa

150 g sugar

150 g butter

3 eggs

½ packet baking powder (7.5 g)
Directions:
Drain the cherries and sauté them in the pan

Mix together flour, cocoa, sugar, butter, eggs, and baking powder; pour mixture over the cherries in the pan

Turn the burner down to the lowest setting, cover the pan, and let the cake bake for 20-25 minutes

Place a large plate on the open pan and carefully flip both over

Grate white chocolate over the cake to taste
We hope you enjoy trying these recipes, and we look forward to hearing about your creative recipe ideas!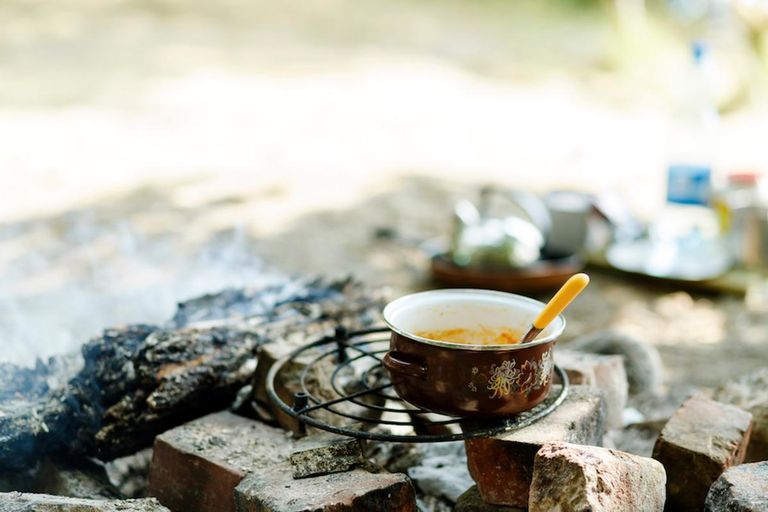 © Canva
P.S. If you're still relatively new to cooking while camping and aren't sure if you've packed everything you'll need, then check out our camping kitchen packing list. And if you don't want to make everything in a pan, try something new, like making delicious chips in an Omnia oven. Enjoy!